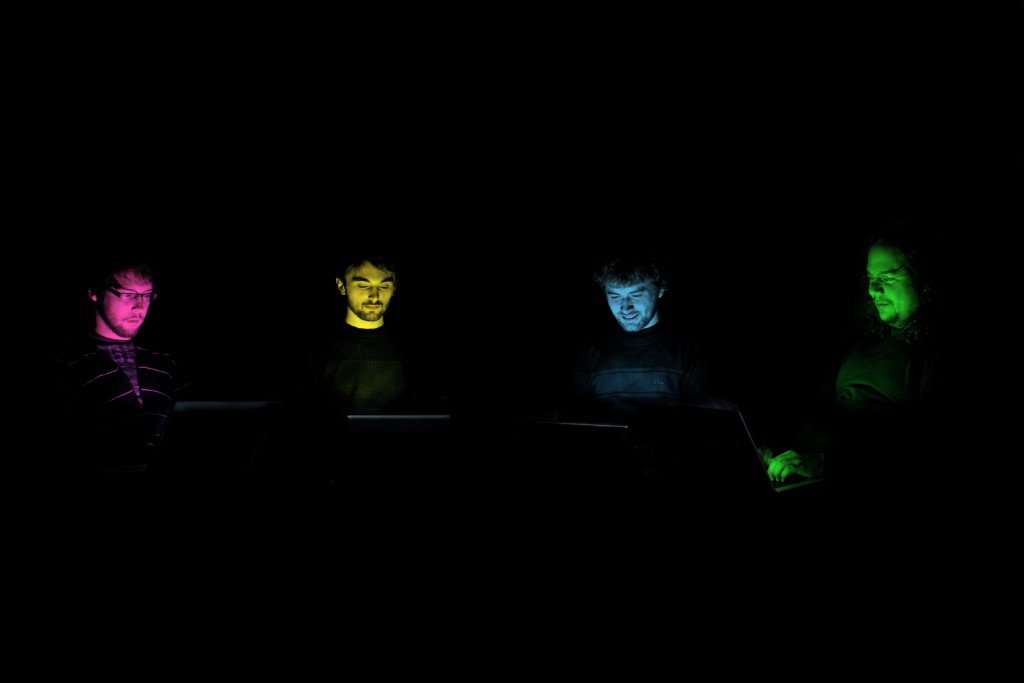 Benoît and the Mandelbrots see the laptop as their main instrument; they are mainly dedicated to live coding: the process of writing software in real-time. The results vary from electronica and ambient to electronic avant-garde. As a quartett, they are connected via network to enable them to communicate on stage, share parameters, e.g. harmonic progressions, synchronise their timing and project their screens on a dedicated machine.
The ensemble was formed in winter 2009 by students of the IMWI (Institute for Musicology and MusicInformatics) at the University of Music Karlsruhe. Since then they have played in over 30 concerts in different locations and events, notably at Laptop Meets Musician Festival 2011 in Venice, next_generation 4.0 at ZKM Karlsruhe, SuperCollider Symposium 2010 in Berlin, and LINKS Biennale für Neue Musik 2010 in Heidelberg.
Benoît and the Mandelbrots are Holger Ballweg, Patrick Borgeat, Juan A. Romero and Matthias Schneiderbanger.