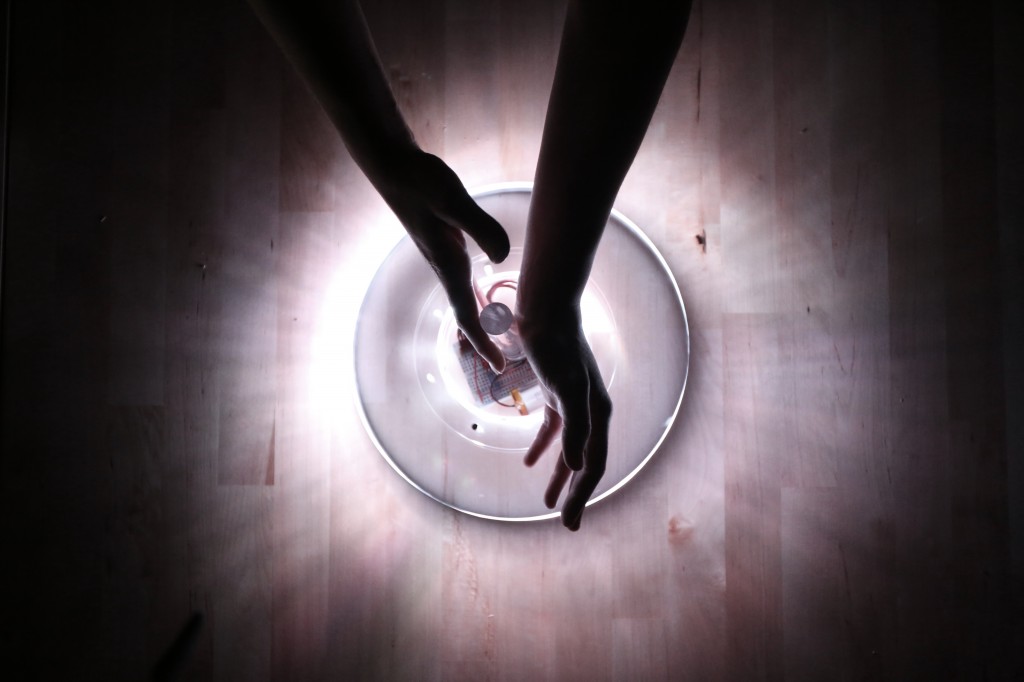 Soft Revolvers is a music performance for 4 spinning tops built with clear acrylic by the artist. Each spinning top is associated with an 'instrument' in an electronic music composition and the motion data collected by sensors – placed inside the tops – informs musical algorithms. With their large circular spinning bodies and their role as music playing devices, the tops strongly evoke turntables and DJ culture, hip hop and dance music. LEDs placed inside the tops illuminate the body of the objects in a precise counterpoint to the music, creating stunning spinning halos.
Myriam Bleau is a composer, digital artist and performer based in Montreal. Exploring the limits between musical performance and digital arts, she creates audiovisual systems that go beyond the screen, such as sound installations and performance-specific musical interfaces. Her presence on the popular music scene influence her hybrid electronic practice that integrates hip hop, techno, experimental and pop elements.
Myriam Bleau's presence at the festival is supported by the Conseil des arts et des lettres du Québec.