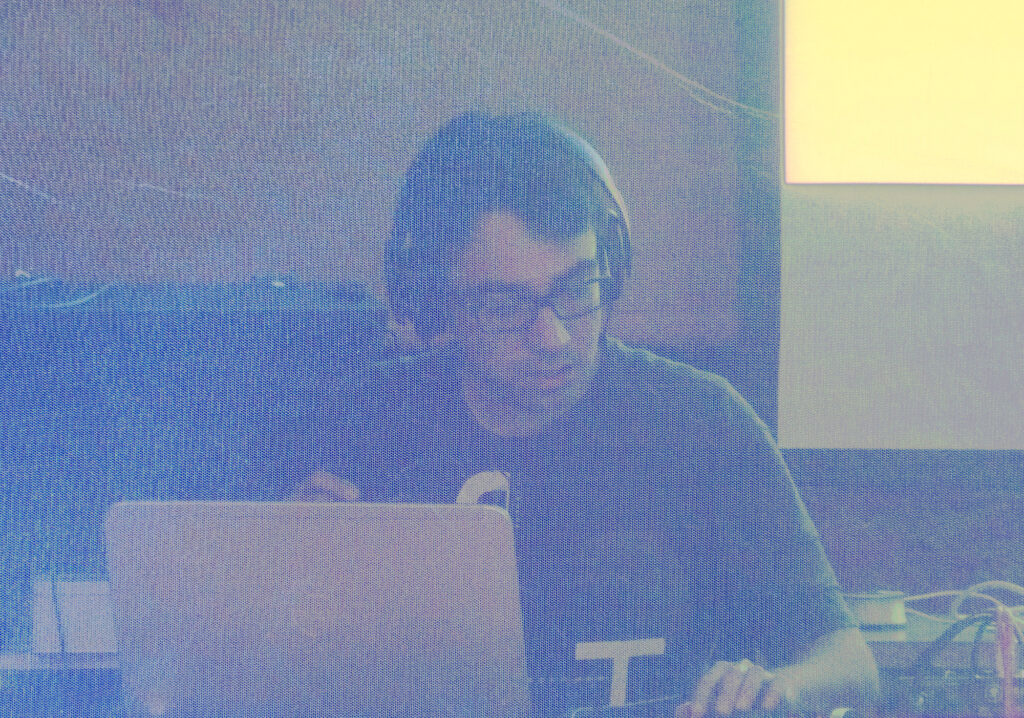 nu||beat is a new music project by the mexican sound artist Alex Hernandez Rosas, founded around sound experimentation through code programming and electronic devices. His work it is built through exploration of new sounds and textures, and improvisation with them; thus creating music that oscillates between ambient and techno music.
---
Alex Hernandez is a Mexican sound artist. His artistic work is motivated by many aspects of sound experience: as a complex physical manifestation; as an important element on music and arts; but primarily as a particularity that interrogates various aspects of the human condition.
The computer, the code, the electronic and the sound are simultaneously tools and matter in the production of his oeuvre. His work develops a dialogue in different media: live acts, sound and music compositions, interactive installations and Live Coding improvisations.
His main Live Coding performances were in the International Conference of Live Coding 2017 at Morelia, México, as part of the Kernel Panic collective; and in The International Symposium of Music and Code /vivo/ 2014 at Mexico City.